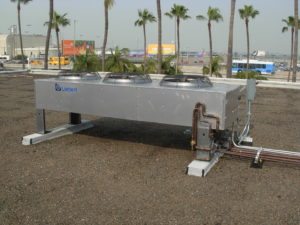 HVAC systems are the lifeblood of a commercial building's systems and their efficient operation is critical to protect owner investment and occupant comfort.
At Fix My AC, Inc, we are more than a chiller service company. We're a world-class organization that offers maintenance and repair services for all commercial HVAC components.
So if you are looking for Orange County Commercial HVAC service – you have arrived at the right place!
How Do I Know My System Needs Maintenance?
It is not always obvious when your commercial HVAC needs a tune–up or repair service. One way to prevent repairs and keep your system running smoothly is with annual maintenance service. Maintenance is the most effective preventive measure you can take with you HVAC system. If you have not had maintenance performed on your HVAC system in the past year, it is important that you call to schedule a visit as soon as possible. Regular maintenance ensures not only that your system is working efficiently, but that it is also working properly. There are a lot of components working together to keep your commercial space comfortable. A problem with any one of those components is enough to compromise efficiency and could cause needless wear and tear or damage to your system.
Are you looking for maintenance, repair, upgrades, or replacement of your current commercial HVAC system?
The service organization of Fix My AC., Inc., brings flexible, energy-saving solutions to help you control your maintenance and operational costs. Allow our team of service representatives and factory-trained technicians to put their ideas to work for you.
It is our goal with each heating and cooling service project we take on to provide you and your staff with a comfortable work environment that promotes clean air and energy savings. Our HVAC preventative maintenance services include: heating and air conditioning, rooftop units, boilers, chillers, air handlers, heat pumps and indoor air quality to commercial and industrial facilities across the greater Orange County CA area.
HVAC services we provide:
Complete start-up services
Comprehensive maintenance agreements and repair services
System installations
From high-rises and hotels to data centers, manufacturing plants, schools and hospitals, we serve a diverse range of commercial and industrial facilities worldwide. You can count on Fix My AC., Inc., for honest, reliable, experienced, and innovative solutions.
Call us at 1-800-673-4922 for your Orange County Commercial HVAC service! Click here to learn more: http://fixmyhvac.com/Commercial/