The Condition of Your Electric Connections – Why Should You Care?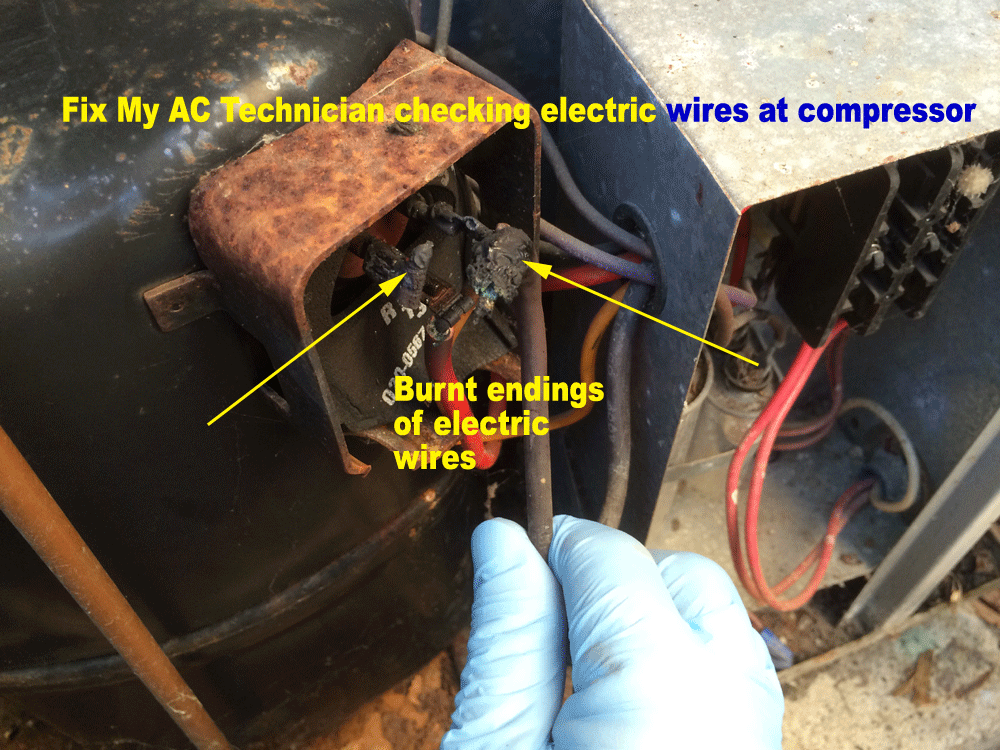 This picture is a close up of the electric connections at the compressor which is inside the condenser or A/C unit. Why should you care?
This type of failure happens time to time. It sometimes causes the whole compressor to fail. But many times it does not. So if the reason why your A/C stopped working is burnt electric-wire endings make sure that these get replaced before giving up on your whole unit. Or better yet. Call Fix My AC Inc for a second opinion.
In this particular case, we tested and replaced the electric endings with special connections. We were able to activate the compressor and got this client's over 20-year-old A/C working again. Our reward for this repair was the look of relief on the client's face when we announced the good news to him.
"IF IT CAN BE FIXED, WE WILL FIX IT."
Call us to have your Air Conditioning unit checked out – 1-800-673-4922
If you don't find the answer please give us a call.
We will happily answer all of your questions! 1-800-673-4922