Are you living in Orange County, CA? Get Your HVAC System Ready for Summer This Spring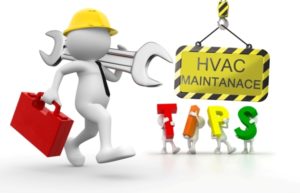 Scheduling a spring maintenance appointment with Fix My AC, your Orange County CA HVAC Professional can ensure that your HVAC system is ready to go when warmer temperatures arrive. Spring is an ideal time to perform home maintenance tasks in preparation for summer fun ahead. Additionally, by scheduling your appointment off-peak for repair and replacement seasons, you can often receive faster service for your system.
Here are four of the most important tasks to include in your spring AC system maintenance routine.
Trim Grass and Brush: Trimming away tall grass, weeds and brush from around your outside condenser unit can reduce the risk of overheating and failure for this equipment. Rinsing off the condenser with a garden hose can remove dust and debris that may have built up on the unit over the winter months. A little attention now can pay off in improved performance when the mercury starts to rise this summer.
Replace the Air Filter: Regular replacement of your air filter is essential to protect your indoor air quality and to prevent unexpected breakdowns this summer. Over time, air filters break down and release fibers into your HVAC system. By replacing these components as part of your maintenance routine, you can enjoy cleaner, healthier indoor air while reducing the risk of damage to your heating and cooling equipment. Fix My AC, your Orange County, CA air conditioning service professionals can often provide expert guidance on the right air filter for your cooling system.
Clean Your Registers: The vents and registers that deliver conditioned air to your home can accumulate a thick layer of dust in a relatively short time. Dusting and vacuuming these air vents can reduce the amount of dust and particulate matter in your home. If you notice an excessive buildup of dust, however, it may be time to schedule a comprehensive duct cleaning service to ensure the healthiest indoor air for your family. Dust and debris in your ductwork can also add to the workload of your HVAC system, causing it to break down more quickly. By keeping registers clear of debris and blockages caused by dust, furnishings and closed vents, you can help your air conditioner to work more efficiently and to provide optimal comfort this summer.
Inspect Your Thermostat: Your home thermostat are the brains and control center for your entire HVAC system. Ensuring that this device is performing properly is critical to your indoor comfort this summer. If your home is still equipped with a manual thermostat, it may be time to consider an upgrade to a modern programmable model. Some of the key features of these advanced electronic devices include the following:
The ability to program temperature levels to correspond with your family's needs an activities throughout the day and night
Control over temperature levels through a centralized interface or online from anywhere with a secure Internet connection
Lower overall costs for cooling your home
By programming your new thermostat to allow higher temperatures during daytime hours when no one is at home and to cool down your house when you are due back from work or school, you can potentially save a significant amount on your cooling bill this summer.
While these maintenance tasks can help you get a good head start on your preparations for summer, they cannot substitute for a professional check-up from the experts at Fix My AC in Orange County, CA. As a leading Orange County and Irvine air conditioning repair provider, we offer comprehensive maintenance, repair and replacement services to keep your family cool and comfortable during hot Orange County, CA summers.
By scheduling your check-up and tune-up today, you can avoid the early summer rush and ensure that your system is up and running as soon as the temperatures start to rise.
Give us a call at 1-800-673-4922 to schedule your spring maintenance visit today. We look forward to helping you stay comfortable this summer.
If you don't find the answer please give us a call.
We will happily answer all of your questions! 1-800-673-4922